Quality

Quality Assurance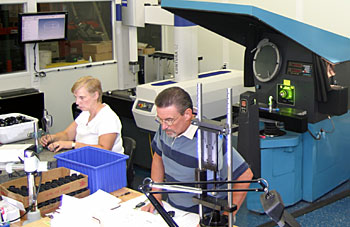 Whatever your product or subcomponent, it is imperative you know that your production partner will manufacture this item to the highest standards.
This knowledge drives our business at Millar Industries. Our employees work with consistent intention to create the benchmark for repetitive, high quality products.
When you are ready to improve your product, feel free to Contact Us.
Coordinate Measuring Machine (CMM)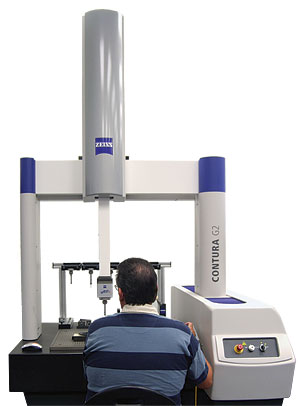 Industrial Metrology is the science of precise measurement. It is crucial to the product manufacturing process. Millar Industries uses the latest generation CMM or (Coordinate Measuring Machines) to deliver superior quality in the products or subcomponents we manufacture or assemble.
The CMM Machine utilizes sensing technology coupled with the CAB-based measuring and evaluation software. This scanning technology allows Millar Industries to audit extremely precise tolerances throughout the manufacturing process. Your product or subcomponent will be manufactured to your exact specifications consistently whether short run or in large quantities. A Keyence IM-7001 Image Dimension Measuring System is also used to insure accurate product dimensions. This Quality control will allow your firm to confidently predict product life and performance metrics. Millar Industries has a history of providing Quality Assurance to market sectors such as Healthcare, Industrial Manufacturing and the Defense Industry.
Please see our Molding and Tooling page to familiarize yourself with our comprehensive injection and mold manufacturing capabilities.
Schedule a Tour of our Plant to Learn More
A free guided tour of our plant is provided upon reservation (excluding holidays). Due to the nature of our industry, the tour is not suitable for children. Meet our employees and examine every step of the Millar Industries production process. Learn why products manufactured at Millar Industries are the standard for highest quality and efficient production.
Click here to Contact Us by email to Schedule a Plant Tour or call (828) 687-0639.
Consolidate your Molding, Manufacturing and Assembly job requirements at Millar Industries.
Let us show you how we can:
Increase your product quality
Reduce overall time and cost of production
Reduce time to delivery
To get connected with Millar Industries, fill in the Contact Form at right or call (828)687-0639. There is absolutely no obligation to learn more about how Millar Industries can improve your product.