Electronic and Structural Assembly

How you can benefit from Millar Industries' Electronic and Structural Assembly Services?
Early in the last decade Millar Industries realized the significant benefit our production process could achieve by providing an Assembly Services Department for the products we manufacture in-house at our production facility.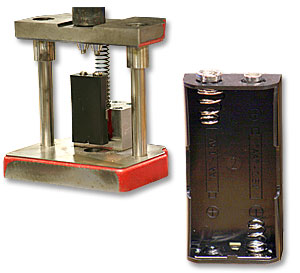 Millar Industries is your one-source solution by providing design, manufacturing and assembly services in-house!
In 2007, we invested in the skilled personnel and infrastructure required to extend our Quality Control System to provide a turn-key manufacturing / assembly solution for our Customers. Today, from product inception to final product assembly and shipping, the entire process can be performed in-house at Millar Industries.
The result has been an overwhelming success with the complete ability to insure all stages of product development are monitored by Millar Industries:
No scheduling conflicts between two separate companies
No conflicts between two or three companies when something is not right with the product
No more shipping the same product back and forth to multiple companies and driving up prices due to shipping
We monitor and execute the entire production and assembly process from inception to final shipping saving you the time and labor involved in managing multiple production sources.
There is absolutely no obligation to learn more about how Millar Industries can improve your product.
Fill in the Contact Form at right to email us or call (828) 687-0639.